Granite
---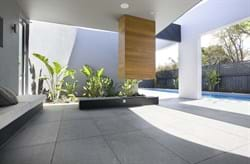 Granite is known around the world as one of the hardest wearing and beautiful materials for use either commercially or for the everyday home owner. Granite has been used for thousands of years and has proven the test of time. Granite is strong, abrasive resistant, stain resistant, and colour fast.
Standard sizes are:
Pavers: 500x500x20mm & 800x400x20mm
Prices from $40m2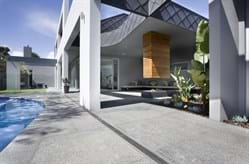 Square Coping: 1000x350x30mm & 700x350x40mm
Rietmans supplies Granite for a variety of uses such as;
Pavers in a large range of sizes & Finishes
Swimming Pool coping in a large range of sizes & Finishes
Natural split cobble stone on mesh
Stone wall cladding
Water features
Interior polished or honed tiles
Rietmans Granite pavers are available in finishes such as
Flamed (Exfoliated)
Chiselled Finish
Bush Hammer Finish
Polished finish which is suitable for internal use only
Honed Finish
Custom sizes can be made if required
With an extensive range of colours, finishes and sizes, granite tiles enable great flexibility for the designer, architect, swimming pool builders and Construction companies to create custom natural stone products to suit the client's specifications and requirements. Exterior stone wall cladding on buildings, external natural paving stone requirements, internal tiles and pool landscaping products such as pool coping, pavers and water features.
Samples available on request

---