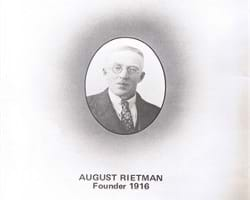 Rietmans was established in 1916 by August Rietman and has grown to be one of the largest importers and retailers of Landscape garden and building products in Australia.

Rietmans has a long history of supplying the best quality natural stone and paving products Australia wide.
We are proudly 100% Australian owned.

Rietmans is a 4th Generation family business and services Melbourne, Sydney and other centres throughout Australia. As well as our great range of natural stone paving, we manufacture stylish and distinctive landscaping and building products.
Click here to see our price list.